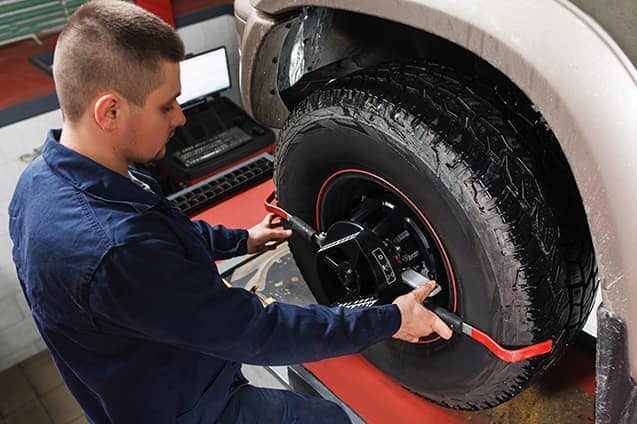 If you're looking to enhance the look and feel of your car, consider upgrading to genuine Maserati parts and accessories. Outfitting your car with genuine accessories shows that you take pride in your ride, and once you get behind the wheel, you'll notice the difference in ride quality right away.
Maserati Tires
Did you know that you can outfit your Maserati vehicle with genuine, Maserati-specific tires? These tires are engineered to maximize the performance of your car, increasing overall traction and stability.

Maserati tires are designed to utilize every ounce of horsepower from your engine. They also come in summer, winter, and all-season variations, allowing your vehicle to perform at its best no matter what season it is.
Floor Mats
At Helfman Maserati of Houston, we carry tailor-made floor mats that are designed to protect the beautiful interior of your car. These floor mats come in many different colors and offer a variety of capabilities.

For example, you can invest in all-season floor mats, which offer protection against water, snow, mud, and sand. Best of all, these floor mats will fit your Maserati vehicle perfectly. Each set of floor mats are model-specific, so you don't have to worry about size or fit
Roof Boxes
We recommend upgrading to a roof box if you are going on an adventure. Maserati roof boxes will allow you to take extra cargo and equipment like skis and snowboards on your next trip. Our roof boxes are sleek and aerodynamic, and they will definitely enhance the look of your Maserati vehicle.
More common Maserati parts can be found at Helfman Maserati of Houston. Get matched with parts that fit your driving needs today!